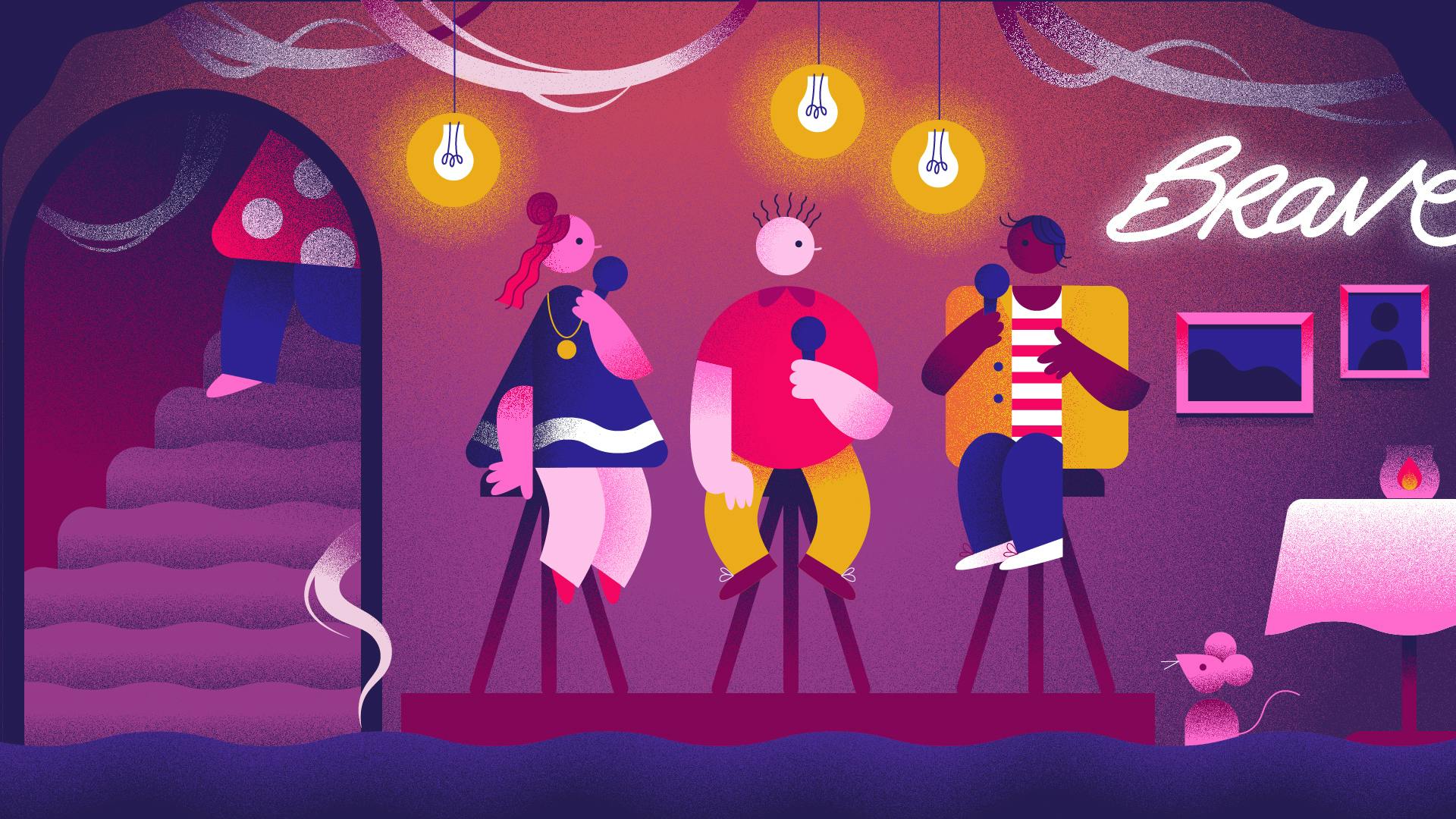 Welcome to the
speak easy
The rules are still to be written, the game yet to be played, the conversation is waiting to be had. Our Speak Easy is a space for anyone who loves to make sense of the world through dialogue and deliberation. You + me + them = us. The fire is lit and the welcome is warm.
Explore the festival schedule

Carbon Cafe
We have invited Brave guests to take over the café – each time you enter will feel different. Be brave and pull up a chair.
Be Brave! Get in Touch with Us!Follow us on Twitter @creative_bravery