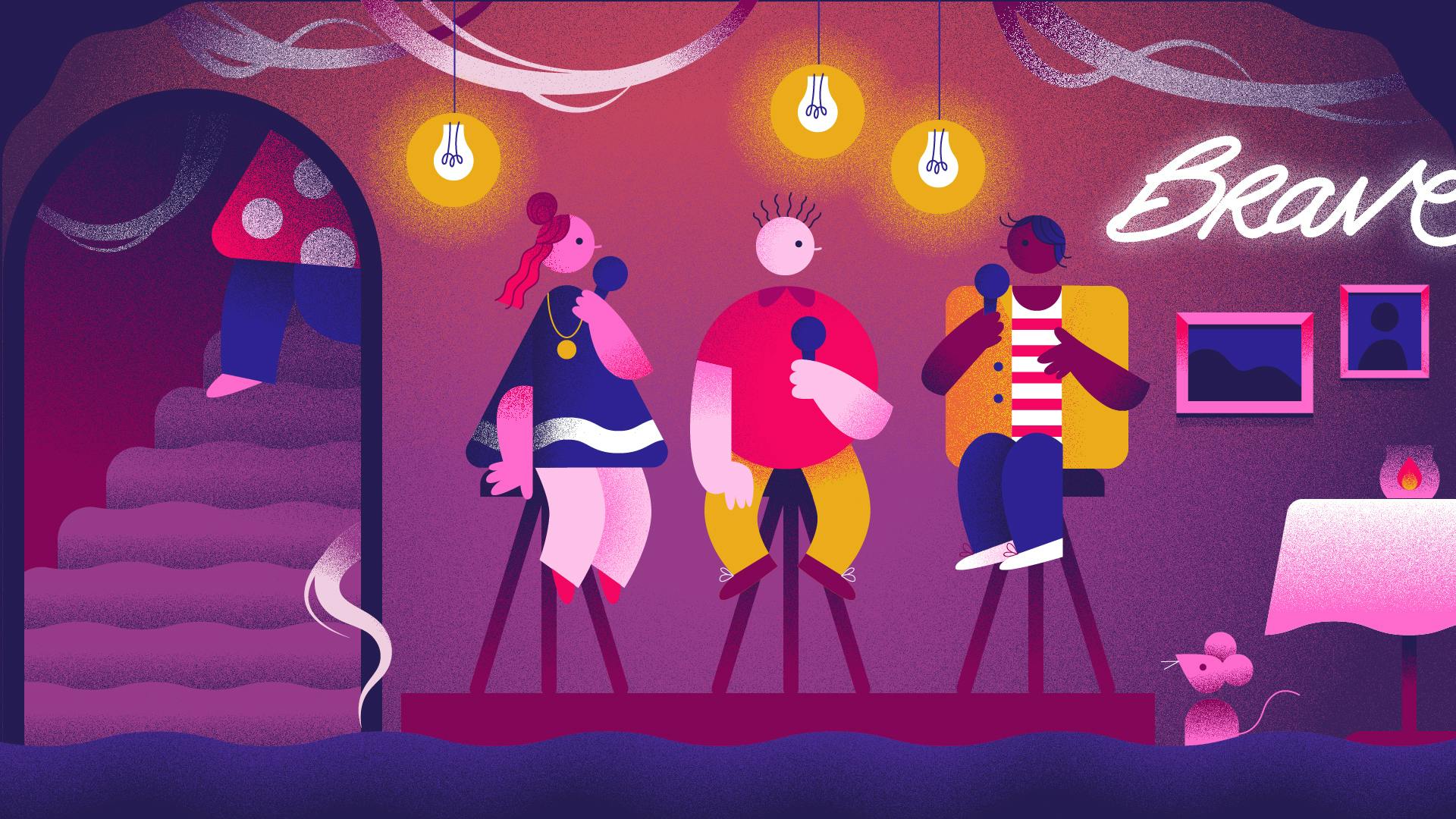 Welcome to the
speak easy
The rules are still to be written, the game yet to be played, the conversation is waiting to be had. Our Speak Easy is a space for anyone who loves to make sense of the world through dialogue and deliberation. You + me + them = us. The fire is lit and the welcome is warm.
Explore the festival schedule

Speak Easy: The Evening Ruckus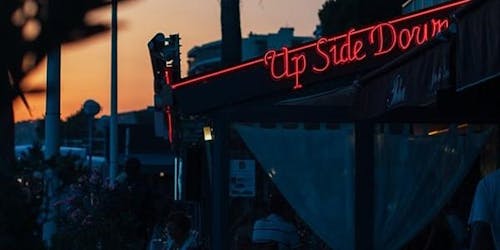 All are welcome for all those who welcome others. We will attempt to make sense of the day and look forward to tomorrow. Bring your stories, your experiences, and your new connections.
The whole point of a ruckus is no one knows what will happen so come prepared for anything!
We will have music, poetry, games, play, and very serious conversations.
Expect some themed evenings, optional fancy dress, and special guests.
If you are looking for a quite space this is not your zoom room.
A ruckus needs people, so pull on your glad rags, grab a glass, pull up your sleeves, and get into the mix.
See you there with love,
Hidden Giants